New tip selection algorithm in IRI 1. IOTA Qubic and its insane implications and consequences interpreted. Iota i32-up for the webinar on May 22nd: Learn how IOTA and Kontakt. IOTA fighting Goliath's in this War of Blockchains.
Added new Satellite name list for SAT name ADIF verification. 2 May 2018, Google maps API Usage. This concerns ONLY Registered users who have implimented the Google Maps interface in Winlog32. I have been notified by Google that they will require an account to be registered with them to continue to use the maps API services after 11 June, 2018. This may impact those using the API from within Winlog32, in fact everyone who is using similar implimentations of their maps API. 200 worth of FREE usage per month, but after that you will have to pay some fees, although in this case it's unlikely you will exceed the free usage limit. I presume if you do not get an account with Google, the map API will stop working on or around June 11th.
I will still include the Google Maps interface in Winlog32 for those who may be inclined to continue to use it with these new terms. I can't do anything about it! Good whilst it lasted, but guess all good things must come to an end! Changed all url pointers to secure https as required by Club Log APIs. After 1 April 2018, the old 'http' addresses, will no longer work with their API.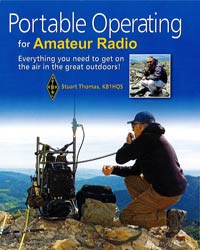 Small update to fix a url pointer to Club Log Country Check Interface. Hide DDE indicator if not enabled. Removed DXCC update buttons as they have been redundant for some time, the update is is now automatic when opening DXCC database. FLDigi and WSJT-X UDP interfaces at same time.
Fixed bug for XP file path. Fixed bug where the first log in the remote database defaults after restart. Revised settings logic to enable the above. Added options to auto-sync log names when changing local log name.
Fixed bug in auto-add text from previous Remarks where this was not functioning when WSJT-X option was enabled. Update from Club Log XML, fixed an inherant problem arrising with multiple entries from same exception with date ranges, this function only for development use ATM. The existing HB9BZA LoTW user list and functions is deprecated, as this may not be supported by HB9BZA in the future. 1 which could crash out when minimised. A few fairly minor changes for this release, which is likely to be the last update until the Autumn.
Added but not recommended is new function to search callsigns – actively searching during callsign input. This web site and help pages are now at their new home and all should now be functioning well. The final release of Winlog32 is now available in beta form. Any updates in future will be included with this single download file. As stated in May 2016, no future development or additions are planned for Winlog32 other than minor changes to the executable or ancillary files to keep the program functioning and up-to-date. 3 available and changes to this version include.